Transpark Bintaro, Jakarta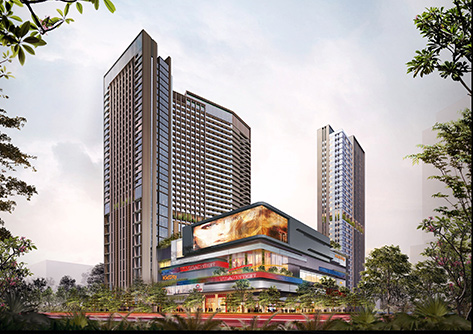 Trans Park Bintaro, Jakarta is a quality landmark mixed-use development project of Trans Corp, an Indonesia-based group with businesses spanning across media, lifestyle and entertainment, retail and property.
The development is over a site area of about 1.6 hectares, comprising of two residential towers (with approximately 1,400 apartment units and 170 SoHo units) and a Trans Studio retail mall with gross floor area of approximately 22,361 sqm. The residential units are positioned for the middle to middle upper level market with a focus on quality design.
The Bintaro project is located within Bintaro Jaya, a mature township which is now over 1,500 hectares and is a popular residential area for professionals working in the Central Business District. The location is well connected to Jakarta through the toll road and the railway line (approximately 15 km away).