United Kingdom

» Middlewood Locks, Manchester
Middlewood Locks, Manchester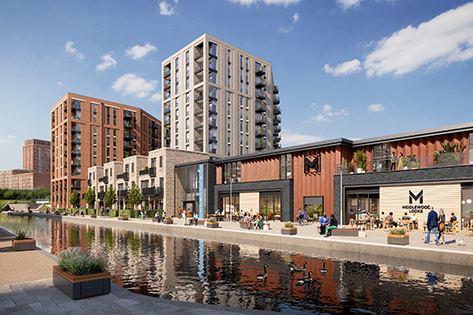 Middlewood Locks is situated at the Western boundary of the Manchester City Centre, next to the River Irwell and the Trinity Way Inner Ring Road. The development is a short distance away from major roads and is set to be a vibrant neighbourhood which will eventually provide 2,215 new homes and 900,000 square feet of commercial space, including offices, hotel, shops and restaurants.
With beautifully landscaped open spaces, waterways and promenades, Middlewood Locks' modern apartments will be nestled within a vibrant and exciting environment. Middlewood Locks' residential properties will be developed in phases.
Phase 1 and Phase 2 development have been fully sold and handed over.
Phase 3 has commenced construction in 2Q2022 with completion expected in late 2024. Sales and marketing activities are in progress. For more information, please refer to www.middlewood-locks.co.uk.