Properties Under Development

» The Crest at Prince Charles Crescent, Singapore
The Crest at Prince Charles Crescent, Singapore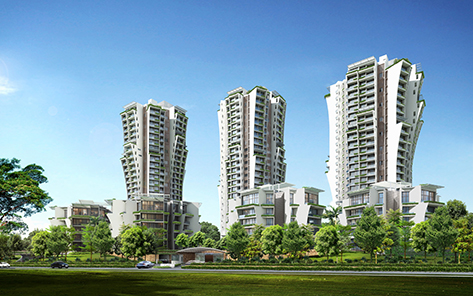 The Crest at Prince Charles Crescent is a proposed 469-unit condominium comprising four blocks of 5-storey and three blocks of 24-storey residential buildings. The development includes a basement carpark, swimming pool, landscape deck and communal facilities.
Located in the tranquil Jervois precinct, the leasehold site at Prince Charles Crescent fronts the Good Class Bungalows of the Chatsworth and Bishopgate estates in Singapore. The Crest, which sits on a land parcel of over 23,000 square metres, will be of superior spatial quality, offering an openness and unblocked views that the site affords.
The architect commissioned for this development is Toyo Ito, a famed Japanese architect and Pritzker Architecture Prize winner who designed the iconic VivoCity shopping mall in Singapore.
The development is expected to be completed by late 2016.
% owned by Group
40.0%
Site area (sqm)
23,785
Construction start date
June 2013
Expected completion date
Late 2016
Total GFA (sqm)
49,950
Estimated total saleable GFA (sqm)
50,854
Land cost (S$' million)
516.3
The Crest at Prince Charles Crescent which is 40% held by the Group, was soft launched in mid-2014 and had 110 options issued as at 31 March 2016, an increase from the 66 options issued as at 31 March 2015.